Use one platform to combine your knowledge. Secure your organizational data.
Get your team on the same page, help them collaborate and share knowledge seamlessly with self hosted Dovl platform.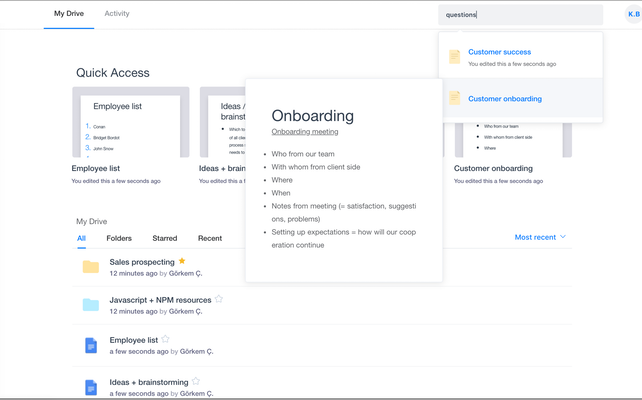 Check what we are working on
Spreadsheets (Excel and Google Sheets replacement)
Gantt charts (MS project replacement)
Database support (Airtable replacement)
Confluence and Evernote importers

We had a look at several knowledgebase platforms, including Slite and Notion. We couldn't simply throw all our data to a 3rd party's servers. Hence, Dovl was the clear winner due to its privacy focused environment that allows us host on on premises.
Murat Odemis — Univerlist